A Look at 2011: C-drama Edition
Surprisingly 2011 offered my two most favorite c-dramas ever.  Tw-dramas stepped it up, but CHINA.  OMG.  China really hit it big with Bu Bu Jing Xin AND Strange Hero Yi Zhi Mei..BOTH with Liu Shi Shi as the leading lady.  Liu Shi Shi really hit the jackpot.  Unfortunately I don't have tons of c-dramas to review..since…I only watched a few.  The problem is that c-dramas are hard to find subbed so I can't watch as many as I'd like to.
Strange Hero Yi Zhi Mei
Since BBJX is obviously one of my favorites, I guess I'll start out with one I haven't been blogging about much lately: STRANGE HERO YI ZHI MEI. OMGGGGGGGGGGGGGGGGGGGGGGGGGG. Before BBJX, there was Yi Zhi Mei that I was utterly OBSESSED WITH, to the point where I stalked the forums and took tons of screenshots, etc. etc. It is more like a fusion adventure drama, with 4 thieves fighting for justice and helping out the poor.
Actually their missions weren't very interesting to me, nor were a few of the character's backstory arcs. The acting wasn't really spectacular either. But what really helped out the drama was the great fight scenes which were smooth and believable. Even when they used their ninja jumping up onto roofs skills, it looked believable. Maybe it also helps to know that the directors are the same ones who directed BBJX.
But, what does it all really boil down to? San Niang and Ge Xiao. OMG. I shipped them even more than I shipped couples in BBJX. San Niang (Liu Shi Shi) is a strong thief with awesome fighting and lockpicking skills. She's clever, spunky, and everything I could want in a heroine. And then we have Li Ge Xiao who's played by WALLACE HUO and is the most damaged hero ever. Put the two together and you get an awesome OTP. I looked for every single shippable moment I could, this is how obsessed I was.
Overall YZM is one of my favorite c-dramas ever. I loved all the action and character interactions and shippable OTP moments.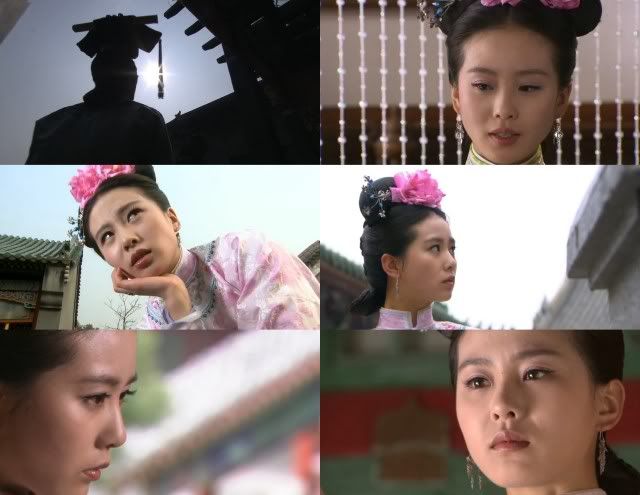 Bu Bu Jing Xin
OBVIOUSLY it's no secret that BBJX was the best c-drama of the year, and maybe of my life. I've already ranted so much about it that I probably don't even have to tell you how great it is. But I still will.
BBJX is all quality with a great soundtrack, costumes, cinematography, acting, characters, EVERYTHING YOU COULD HOPE FOR. Nothing looks fake; it really makes you feel like you're with Ruo Xi back in the Qing Dynasty. BBJX is truly a journey from Ruo Xi's younger, ambitious days to her cautious, clever self. It's a delight to watch, even for those who don't want to watch anything angsty.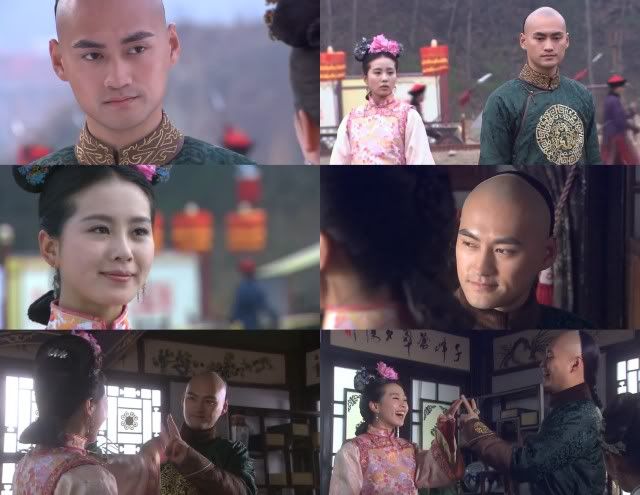 There's enough humor, cuteness, and lightheartedness to last you a lifetime. Ruo Xi's friendships with all the princes is really heartwarming to watch, as she unites all the princes no matter whose side they're on. Ruo Xi is the center of attention precisely because she's so different and unique.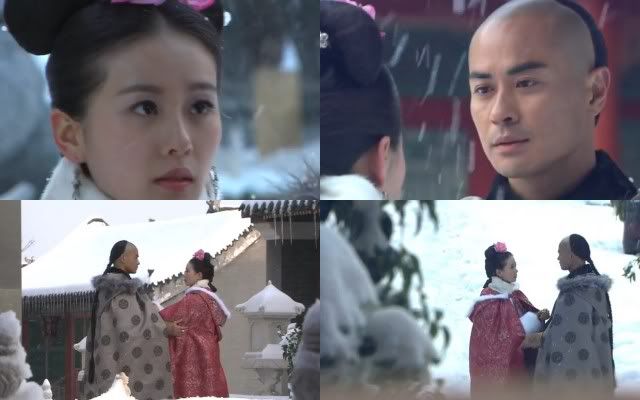 Plus lots of romance. Her fling with 8th started out a bit weird and offbeat, but eventually they were so cute that even a 4th x Ruo Xi shipper like me had to admit it was cute. I didn't really think much of 8th in the beginning of the drama, but by the end I was blown away by Kevin Cheng's acting and 8th's noble character.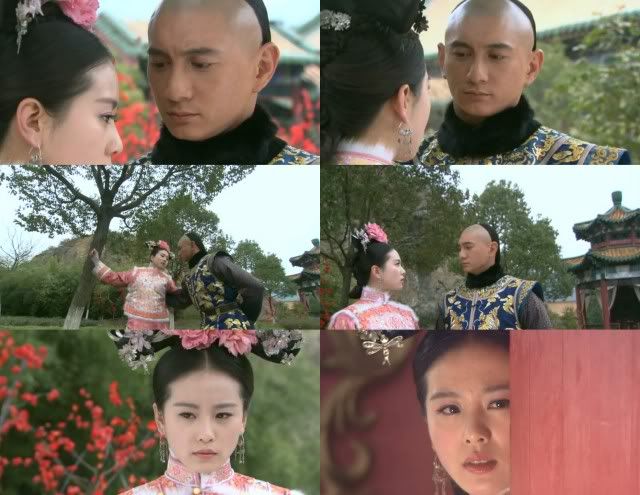 And of course, cuteness and angst all wrapped into one..4th and Ruo Xi. There were several memorable OTP's in all the dramas I watched this year, but 4th & Ruo Xi will always remain in my mind as one of the most amazing couples. I prefer to remember their days together before all the emperor issues.  It really makes me sad to think of what could've been when I reminisce about how happy they were in the beginning of their relationship.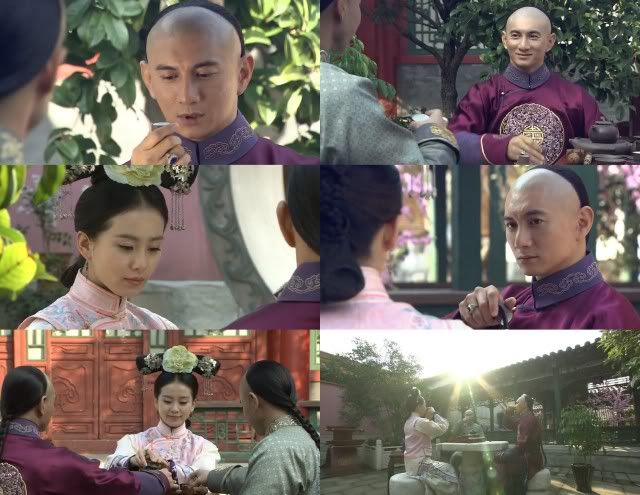 BBJX is a masterpiece, and I'd prefer to remember 4th, 8th, and Ruo Xi as they are in the above pictures, peacefully drinking tea together.
Other thoughts
Mainland China has a lot to offer, but has yet to demonstrate its full potential with most of its dramas.  BBJX and Yi Zhi Mei really showed what China can do and set the standard for c-dramas.  Hopefully the rest of the dramas will take a hint and step up their game.  There are some other notable dramas from Hong Kong–Ghetto Justice, Lives of Omission, and a few other UNSUBBED mainland dramas I'm interested in, so for now, it's just these two dramas for this review.